Learning the Basics of Healthy Living Is Vital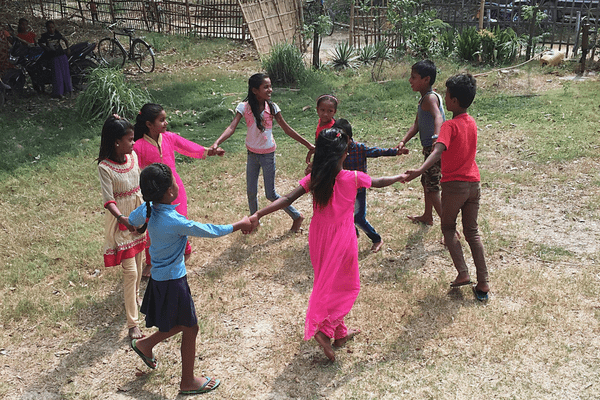 Health is an essential part of every person's life. Many common illnesses and injuries in Nepal are caused by contaminated food and water, open fires, malnutrition, and improperly treated wounds. Many of these can be easily prevented through basic health education.
H.E.L.P.'s main goal is to educate and prevent. We want to create a sustainable way to treat community health problems.
Matthew 5:16, "In the same way, let your light shine before others, so that they may see your good works and give glory to your Father who is in heaven."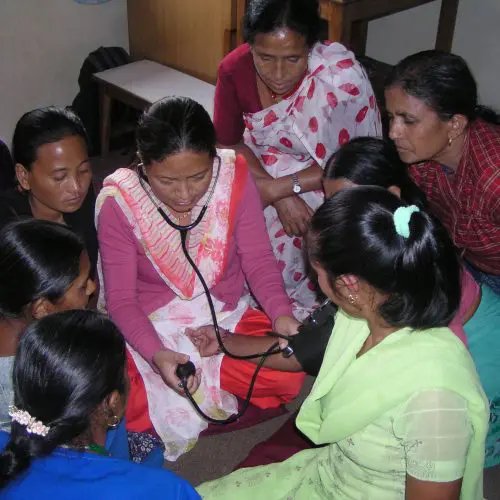 H.E.L.P.'s health education program is focused on equipping locals with enough knowledge to treat basic community health needs. In Nepal, Maternal deaths, pregnancy complications, malnutrition, and infectious diseases kill or disable many women and children. Working hand in hand with the literacy classes and we teach mothers about pregnancy, child health, nutrition, and more contributing to improved health for the entire family.
1 Timothy 4:8, "For physical training is of some value, but godliness has value for all things, holding promise for both the present life and the life to come."
Pregnancy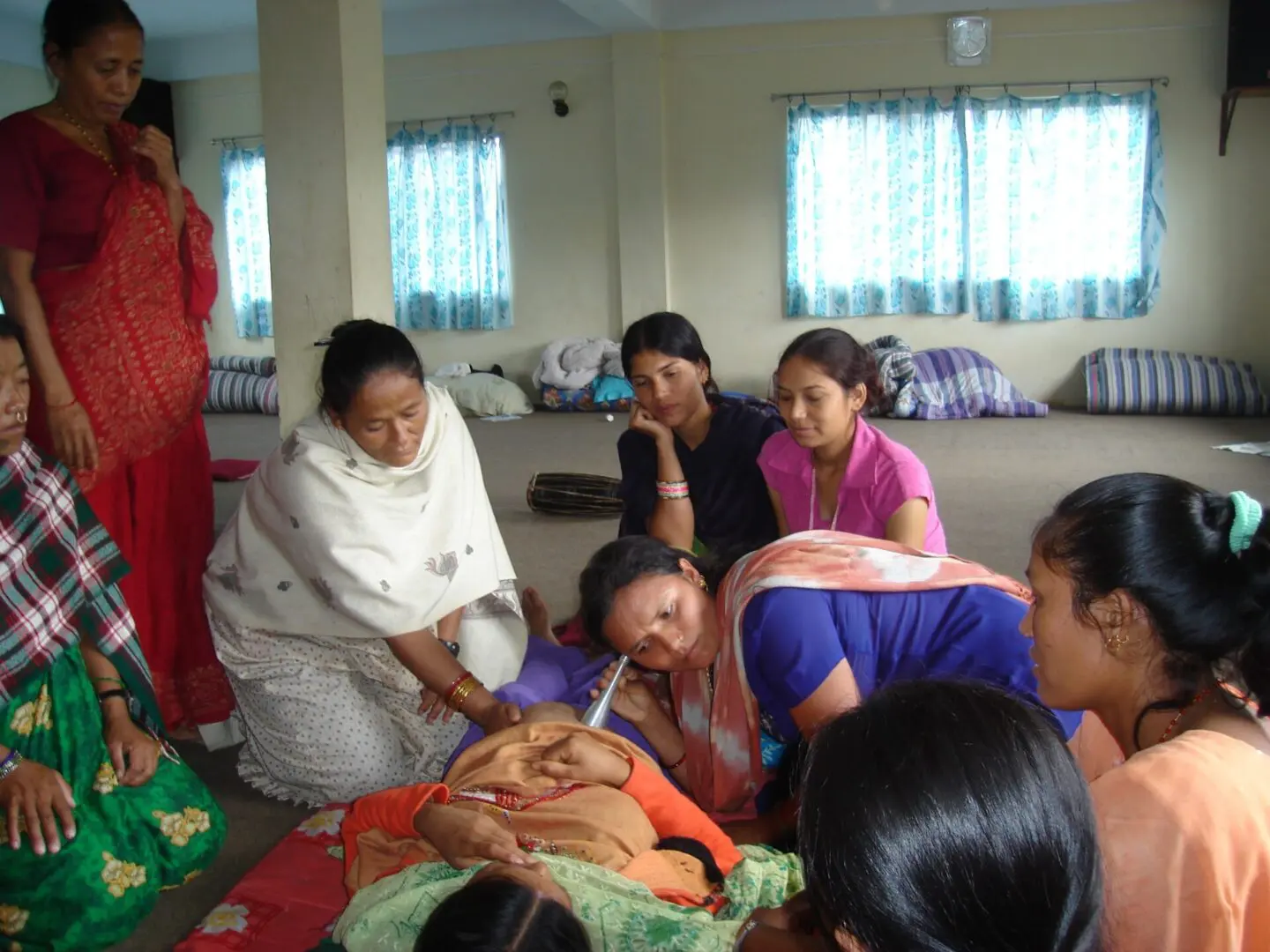 Women are taught how to stay healthy during pregnancy and identify common birth complications. They are also educated about immunizations and why they are important as well as local areas they can get vaccines.
Nutrition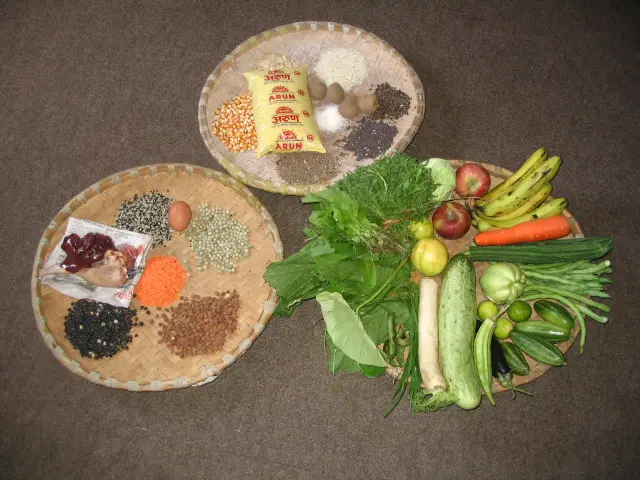 Nutrition is key for both the mother and the child's health. Our community health team not only educates women on what foods have high nutrients, but also how to cook balanced meals.
Child Health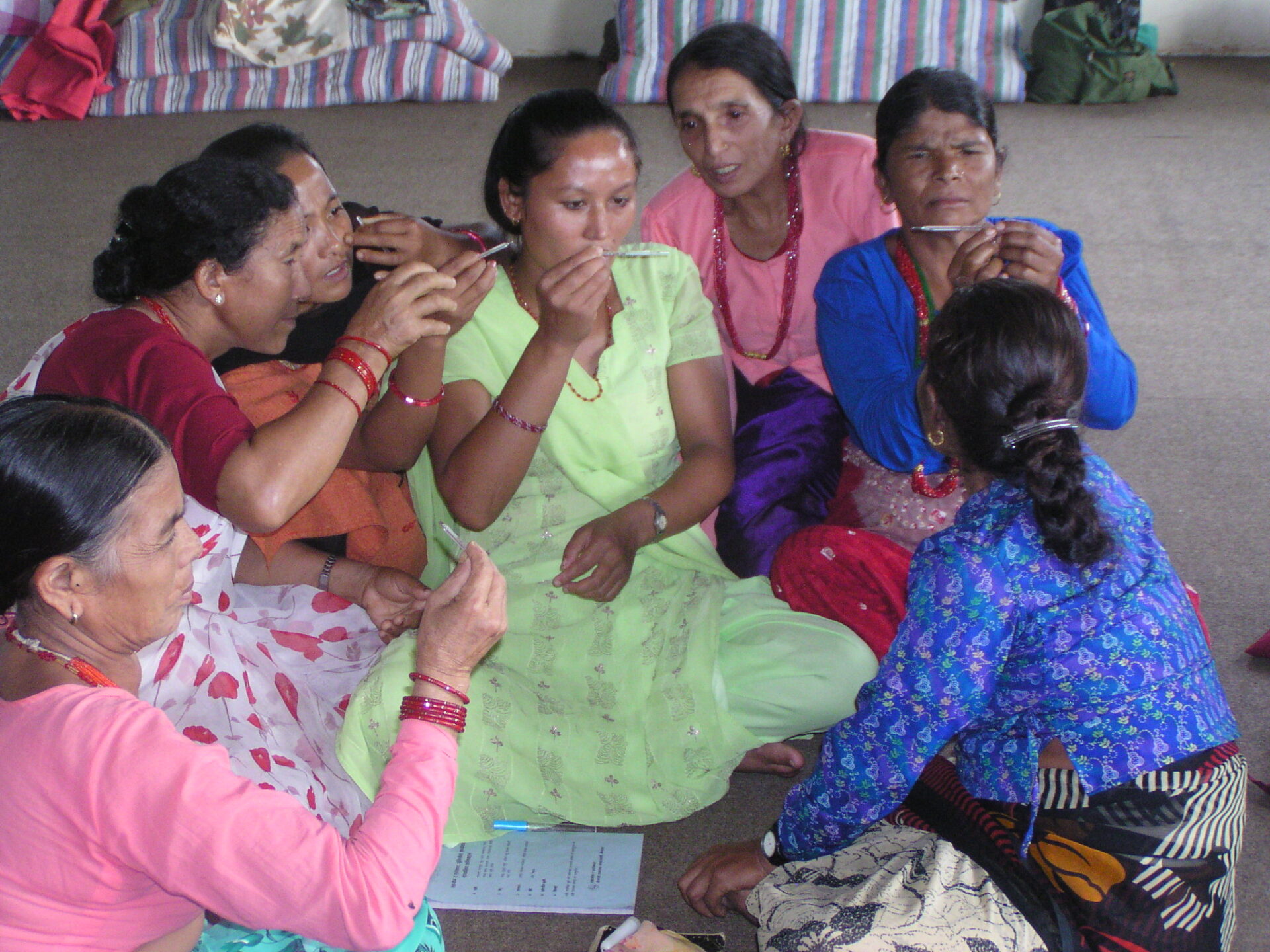 Many Nepali women have never received an education on how to tell if a child is sick. Simply recognizing their child is sick can cause them to seek medical advise before it's too late. Women are also taught about cleanliness.
"I am from the Chaudhary caste and we are shy and cannot speak good Nepali. I wanted to serve my village, but did not know how. Everywhere smelled like urine and many women had bad bleeding after birth; some died. Many children died from diarrhea and worms. Then I got to take the maternal child health training from HELP organized by my church. Though I am so shy, I learned so much. Now I teach the women in my village about how to build a toilet, why to take vaccines and iron tablets, and about hygiene. Now not so many children die and our village is cleaner. Pregnant women now go to government clinic for check ups, because I encourage them. Thanks to HELP and my trainers!"
-Kanta
"When I was 28 my husband committed suicide, leaving me with 3 small children. My husband's family blamed me for his death and rejected me. I had to crush rocks into pebbles to and did not have enough to feed my family. I was ready to commit suicide, but met Christ and when I went to church. I committed myself to help homeless children and began to care for them. Then I heard about HELP heath training. I learned about and now implement principles of sanitation, hygiene, and nutrition and teach others. Now I am better able to care for my family and community. I am now able to treat the basic health needs of the orphans I care for and better share the love of Christ. "
-Maina
Community Health Evangelism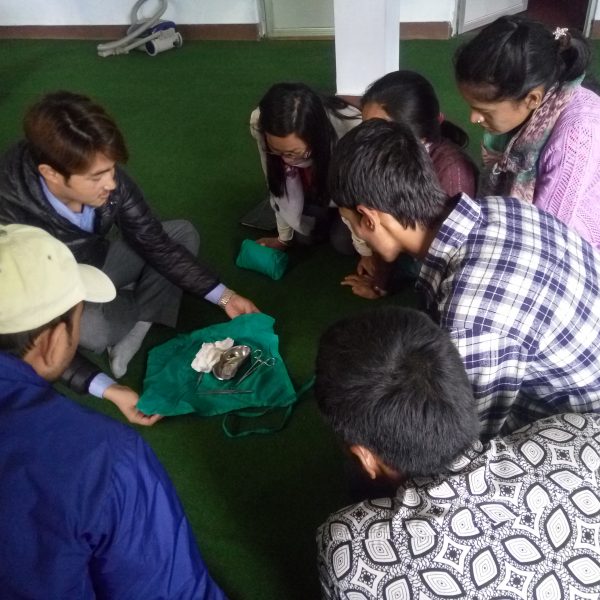 Many pastors and women fellowship leaders want to help their community while ministering to it. H.E.L.P. equips them to do so through an intensive one week first aid training. They learn how to treat basic wounds and illnesses, diarrhea, fever, communicable diseases, and other basic medical problems. A box with medical equipment is provided.
They now have the tools to treat both the body and the spirit. This enables them to go back to their village and minister to their community through first aid.
Collosians 3:17, "And whatever you do, in word or deed, do everything in the name of the Lord Jesus, giving thanks to God the Father through him."
Help Us Train More Health Volunteers
We provide a first aid box for every volunteer health worker that finishes our training. This includes medicine for fever, worms, and diarrhea, wound cleaning material, bandages, thermometer, and other medical supplies. Help us provide a first aid box and training for $90.