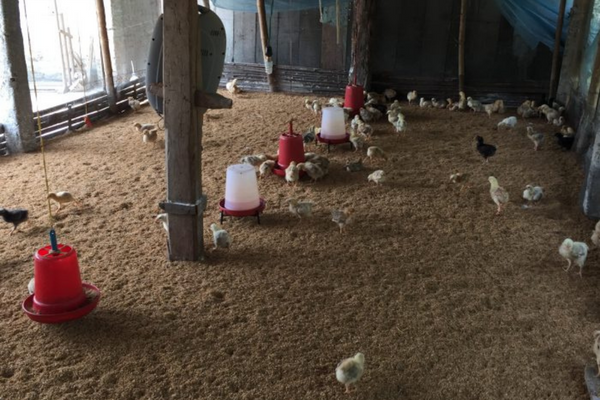 Animal husbandry involves the cultivation and care of animals that can produce income. This income might come from selling the meat, milk, or even manure of the animal.
The health of livestock can mean life or death. If a family cow dies, it might mean they do not have enough income to feed or care for one of their children. H.E.L.P. teaches the most effective way to care for animals while sharing Christ.
Isaiah 53:6, "We all, like sheep, have gone astray, each of us has turned to our own way; and the Lord has laid on him the iniquity of us all."
Vaccination not only protect the animal, but also the owners. A simple immunization for tetanus or rabies can prevent a serious illness. H.E.L.P. shows farmers the importance and benefits of vaccinating their animals. Although we no longer provide vaccines, we teach the importance of animal immunization and where to buy them for a reasonable price.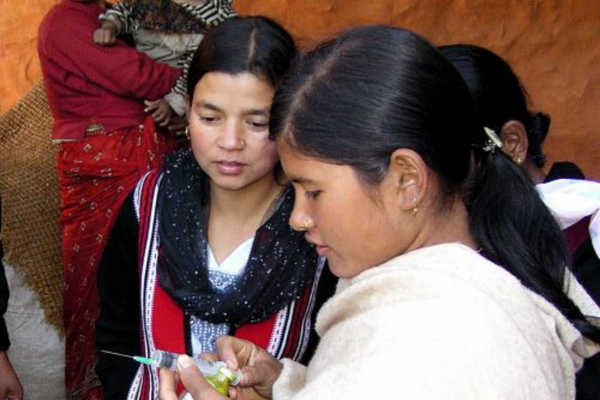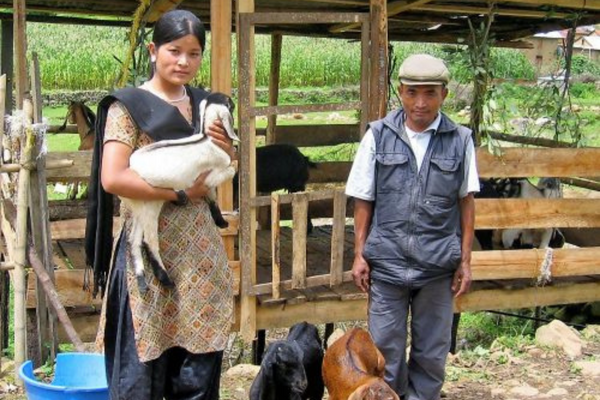 Hoof Rot is a condition in which bacteria infiltrates the skin in between the hooves which leads to infection and sometimes death of an animal. This is usually caused by animals living in wet and filthy conditions. Many times the farm animal and it's family lives in the same house, causing living conditions to be less than suitable for both. H.E.L.P. teaches how to build animal stalls and clean up after the livestock.
Animal nutrition is a lot more than just letting livestock graze. It involves preparing salt licks (homemade block of minerals), making nutrient dense feed, and paying close attention to the animal's weight. Without the proper training, farmers will continue to raise malnourished and sickly animals.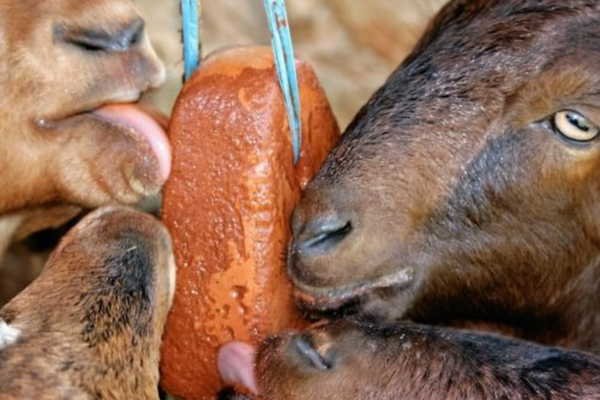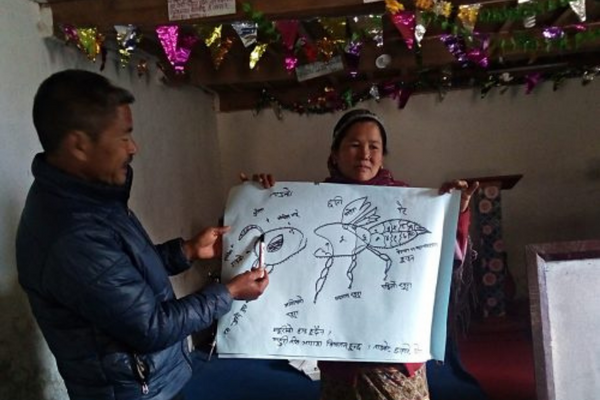 Popular in the terai (flat lower) region of Nepal, bee keeping has become a profitable business in Nepal. Harvesting honey has been around for ages but commercial beekeeping in Nepal is a new concept. On request of the government, H.E.L.P. has begun to hold trainings on beekeeping. A major focus of these training are safety and bee care. Taking care of bees is not only hard work, but can be dangerous without the proper skills.