Help Change Lives, Support Our Learning Programs
How You Can Change a Life
H.E.L.P. has no U.S.-based workers. Our only paid workers are Nepali nationals. If you would like to be a part of this effort, we would welcome your financial contributions. We have three ways (available below) through which you can contribute financially. Health Environment Learning Program (H.E.L.P.) is a 501(c)(3) tax-exempt, nonprofit organization.
All donations are tax deductible
One-Time or Recurring Donations Securely Through PayPal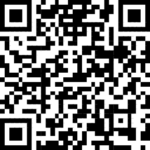 Mail Funds Directly to the H.E.L.P. Offices
Health Environmental
Learning Program, HELP
P.O. Box 10885
College Station, TX 77842
Direct Bank Withdrawal (ACH)
We provide direct bank withdrawal (ACH)—simply call or email us at [email protected] with your banking information, and we can deduct.