After learning basic math principles in H.E.L.P. literacy classes, people are able to start their own businesses. H.E.L.P. teaches how to grow crops and animals as a business – vegetables, mushrooms, spices, goats, pigs, chickens, etc. – as well as sewing, candle making, and other ways to earn an income.
Another focus in H.E.L.P. is teaching people in the community to work together through forming farmer cooperatives, savings groups, and microloans.
Matthew 6:31-33, "So do not worry, saying, 'What shall we eat?' or 'What shall we drink?' or 'What shall we wear?' For the pagans run after all these things, and your heavenly Father knows that you need them. But seek first his kingdom and his righteousness, and all these things will be given to you as well."
Most of rural Nepal still relies on hand-made clothing and has no or limited access to electricity, so sewing and candle making are profitable businesses. H.E.L.P. trainings teach not only how to make the products, but how to keep books and sell items. Because of the diversity of communities, H.E.L.P. incorporates community needs assessments to decide what businesses are the best.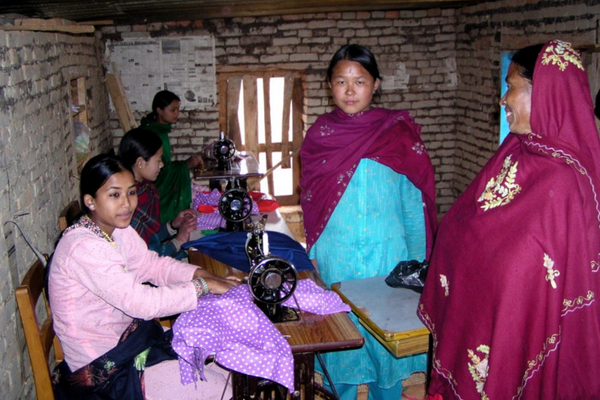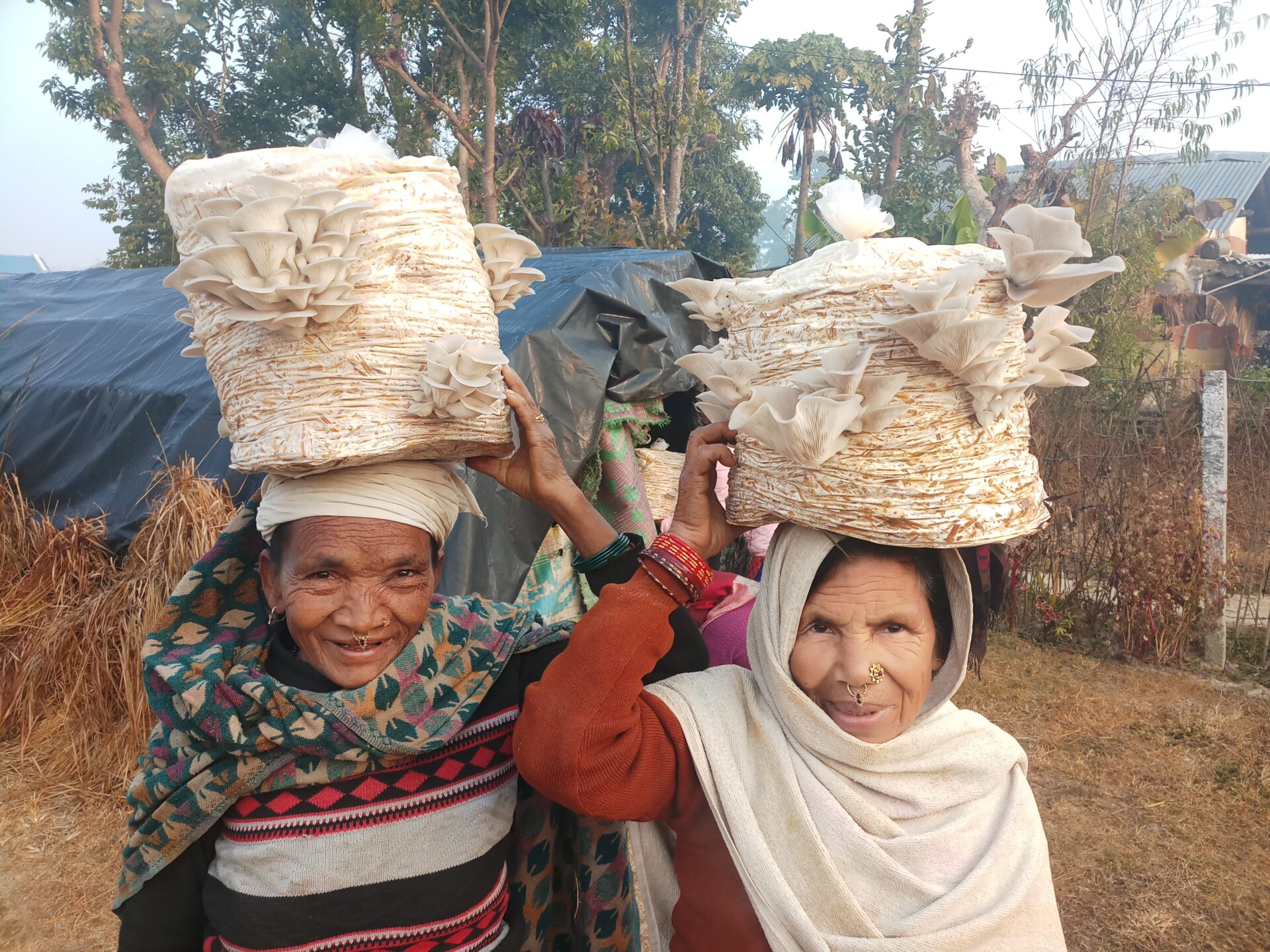 The mushroom growing business is very profitable in Nepal. Mushrooms are easy to grow, offers an excellent source of protein for the family, and earns income. H.E.L.P. teaches villagers how to create mushroom spore bags (compost and mushroom spores in bags) and provides a species of edible mushrooms to grow.
Even after H.E.L.P. teaches farmers how to raise farm animals, grow mushrooms, or earn income through other means, they still need a way to start up their business. This is why H.E.L.P. started using microloans. Provided by farmer cooperatives, villagers are able to receive low interest loans within their own community.