Share Learning Experiences With
More Farming Communities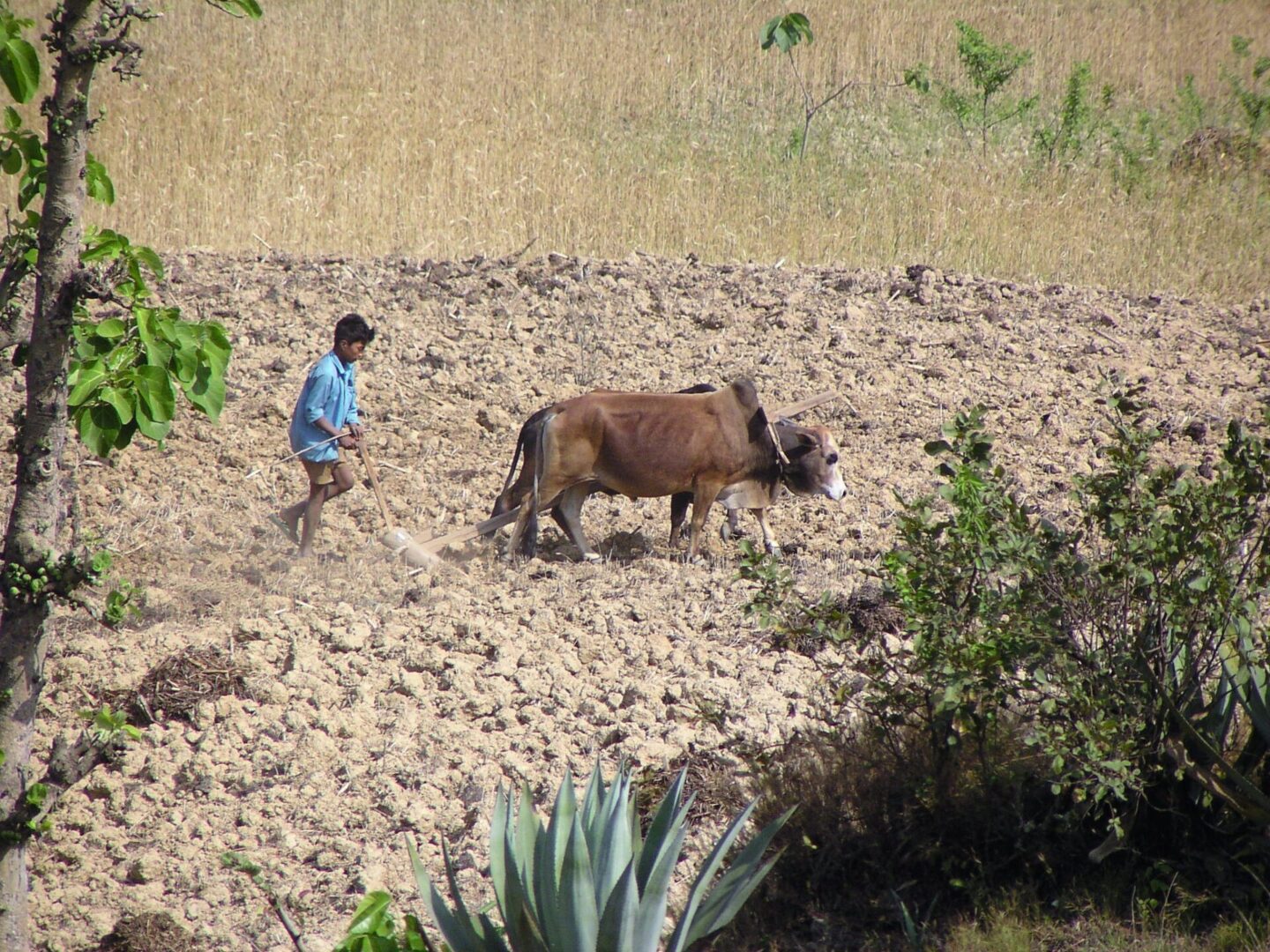 Farmer field schools differ greatly from other H.E.L.P. agriculture trainings. A farmer cooperative first requests H.E.L.P. to teach them how to grow a particular crop. Then, two farmer volunteers in the community go through a two week course lead by H.E.L.P. on how to grow the crop. They go back to their villages and use an entire growing season to train people within their community how to grow the crop effectively. H.E.L.P. oversees the project, but success depends on the leaders within the community.
Matthew 5:16, "In the same way, let your light shine before others, that they may see your good deeds and glorify your Father in heaven."
A key factor of farmer field schools are facilitators or trainer of trainers. Once a person is trained by H.E.L.P. how to raise a certain crop, they are able to go and teach others within their own community.
Since they have a full understanding of how to farm the food without outside help, it is much easier for them to teach others.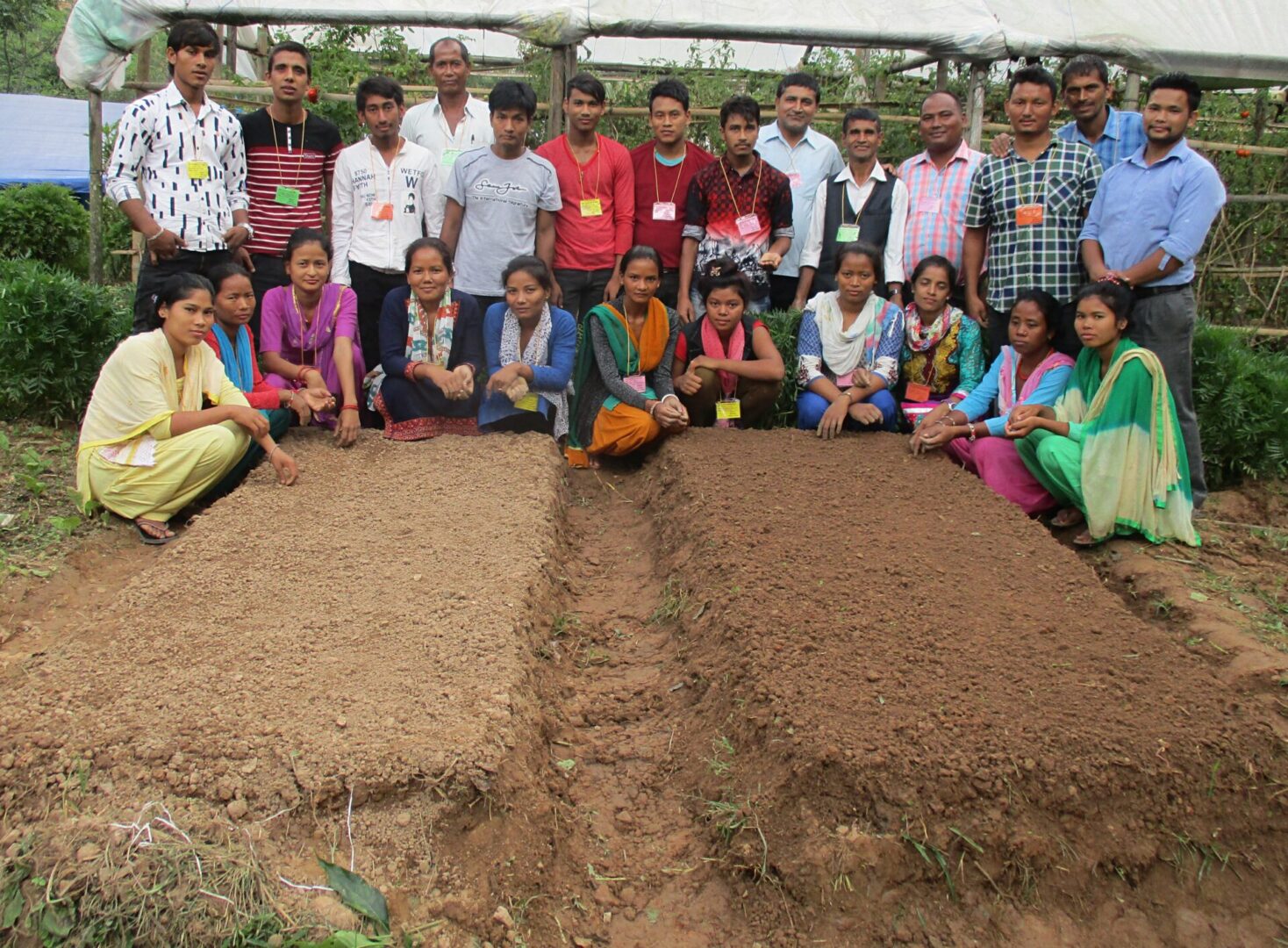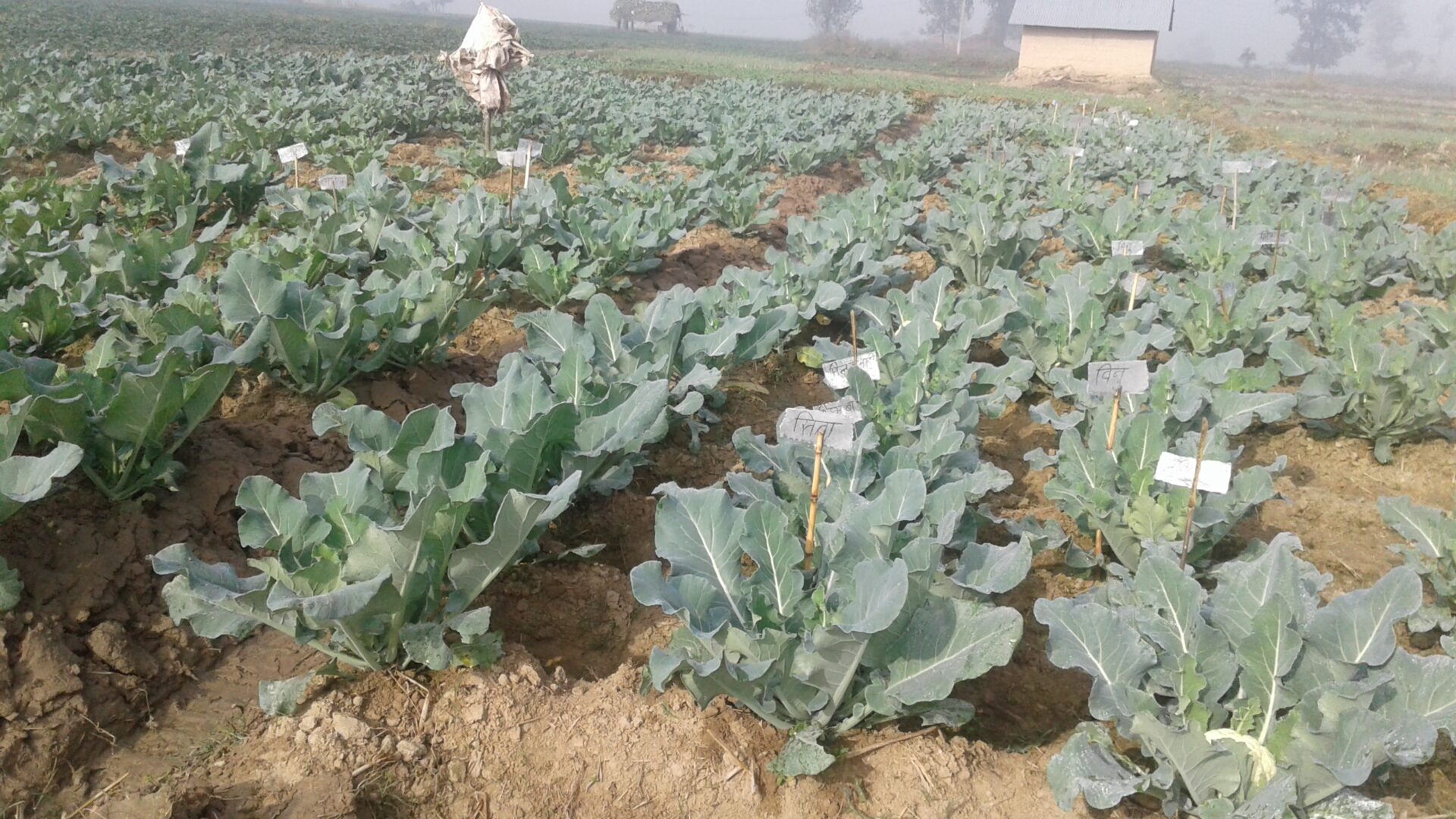 Sponsor a Farmer in a Farmer Field School
Sponsor a farmer attending one of our farmer field schools for a year. The cost is $200 and changes the lives of a whole extended family and community.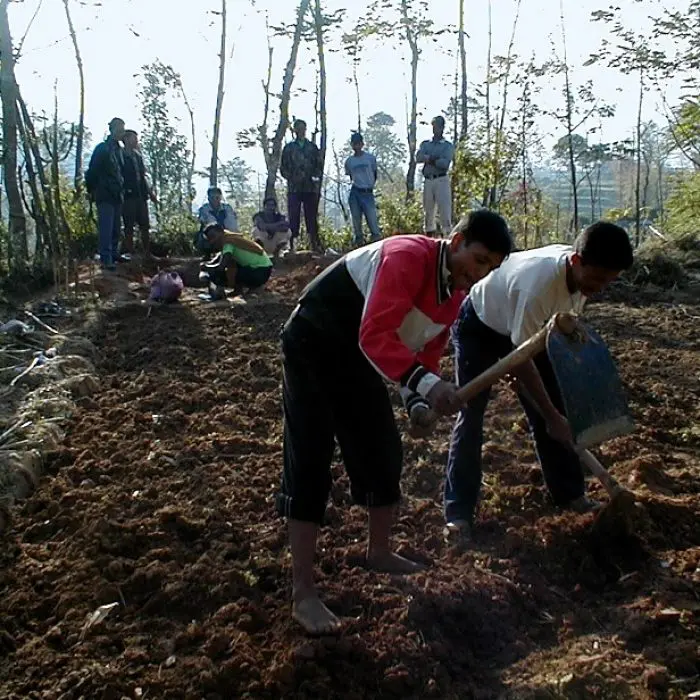 Manufactured pesticides can be dangerous and expensive. H.E.L.P. teaches farmers how to use natural fertilizer such as compost, animal waste, effective microorganism (EM), and even chili peppers.
Organic fertilizer offers a cost effective way to increase crop production. It allows the farmers to use what they have on hand rather than buying expensive pesticides. Also, natural fertilizer offers a much safer alternative.
Psalms 24: 1-2, "The earth is the Lord's, and everything in it, the world, and all who live in it; for he founded it on the seas and established it on the waters."
Fruit & Vegetable Cultivation
Fruits and vegetables not only bring families needed nutrients, but also allows them to sell excess in the market. H.E.L.P. runs fruits tree cultivation and kitchen gardening trainings throughout Nepal. This involves teaching farmers about grafting, organic fertilizer such as EM, selective breeding, and numerous other skills.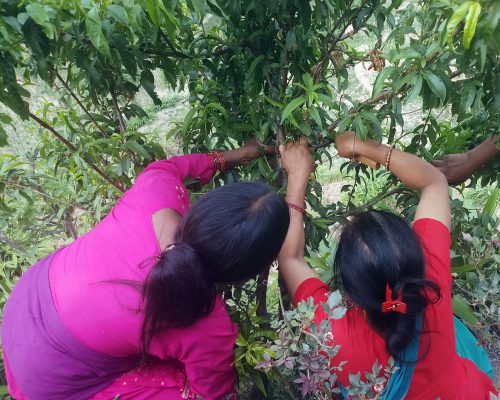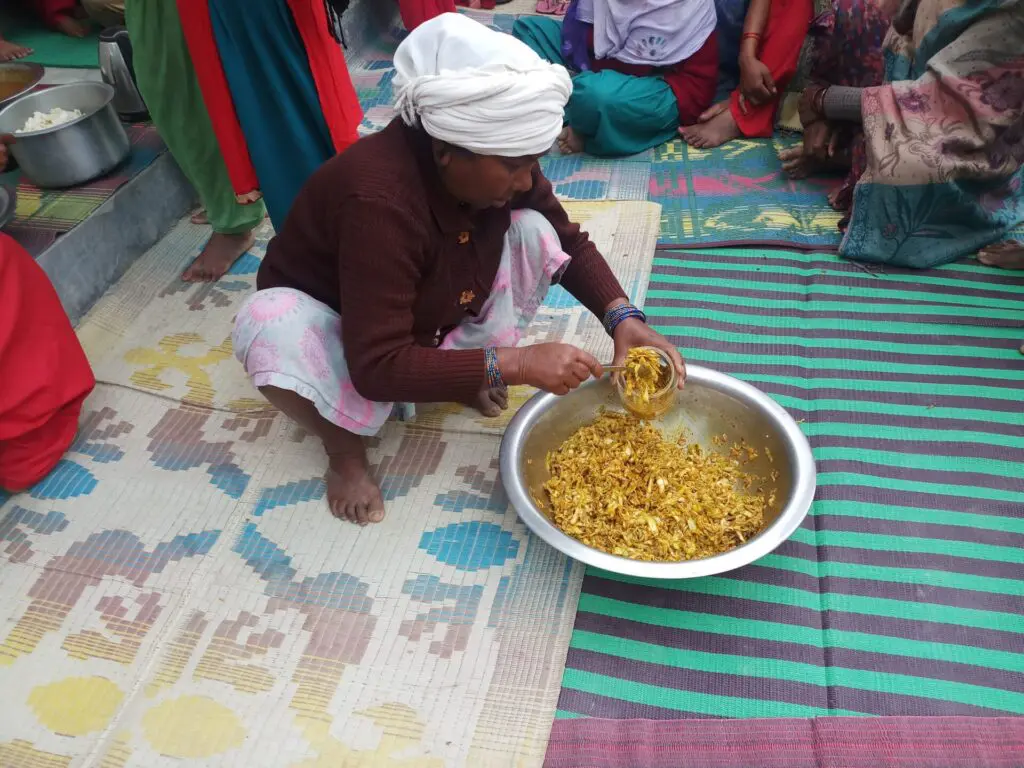 In a country that relies on subsistence farming, it is hard to get required nutrients from fruit and vegetables during off seasons. This is why H.E.L.P. began holding pickling classes. People are taught how to preserve their vegetables for later use. This decreases the occurrence of micro-nutrient deficiencies and results in a better life.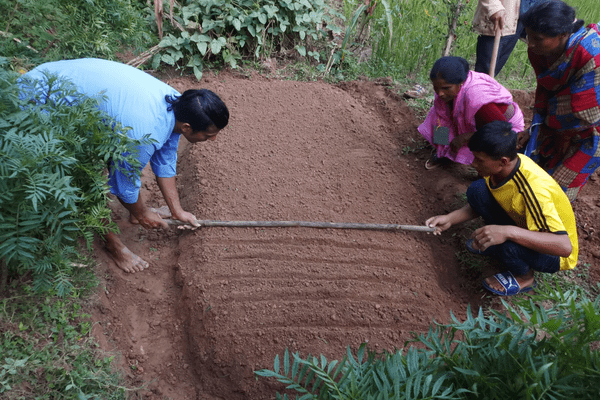 Farmer cooperatives are groups of farmers that work together to share funds, ideas, and equipment and collectively market their crops and receive government benefits. On a church's request, H.E.L.P. provides a training on how to effectively run a cooperative. Although H.E.L.P. initially sets up these groups, they are completely run by farmers within the community.
Proverbs 27:17, "As iron sharpens iron, so one person sharpens another."
Creating a farmer cooperative is like making a new business, it takes a lot of work and dedication. Once formed, it allows farmers to receive low interest loans, government sanctioned subsidizes, and community support. It enables the farmers in an area to come together and work to benefit one another as well as share equipment and resources.