Women that Have Become Literate Through H.E.L.P.
H.E.L.P. literacy classes are more than just learning how to read. Students are taught basic math, reading, writing, and life skills. This enables them to start businesses, teach their children and most importantly, read the Bible.
More than 95% women attend the classes. By becoming literate and learning other skills, they value themselves more and are no longer ashamed of being illiterate. Becoming literate has a rippling effect throughout the entire family life. They value their children more, can earn an income, and have more understanding which keeps them from selling their children into human trafficking.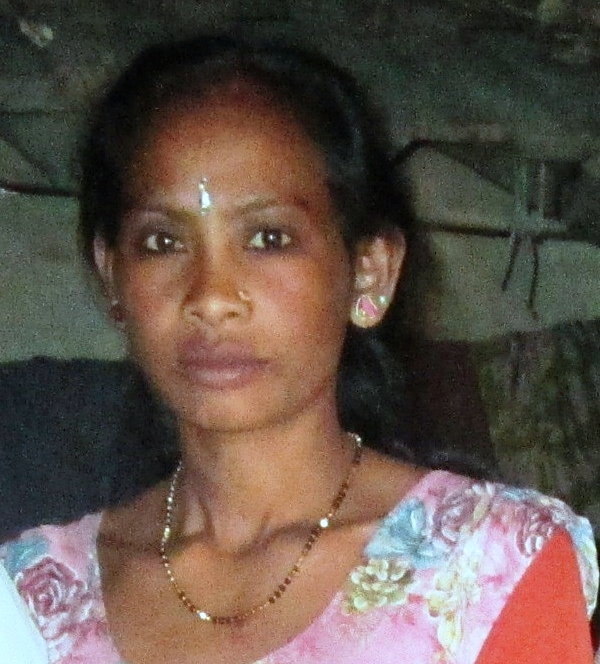 Before HELP came and taught literacy in my village, I had no hope and wrote a poem expressing this, but now I no longer want to write that poem. I did not get a chance to study in my childhood. I was the oldest child in my family and needed to care for the livestock. I had to do all household work. My hands and feet were always sore and bleeding due to all this work. I could not eat food because of it. Later, I had little brothers and sisters. Again I had to care for them and bathe and wash all their clothes. In this way, I spent my childhood working. Now, I can read and write, and help my children with homework - I have hope. I can read the newspaper and the signboards at the marketplace. I can use a cell phone. I can understand the calendar and do simple mathematics. This education helped me in my goat and cattle raising. I know about the environment and how to keep surroundings sanitary. I learned about vegetable farming and applied the things I learned in my kitchen garden. All these things are possible due to literacy class. I had knew nothing before literacy class. Now, I am literate and my eyes are open.
Sarita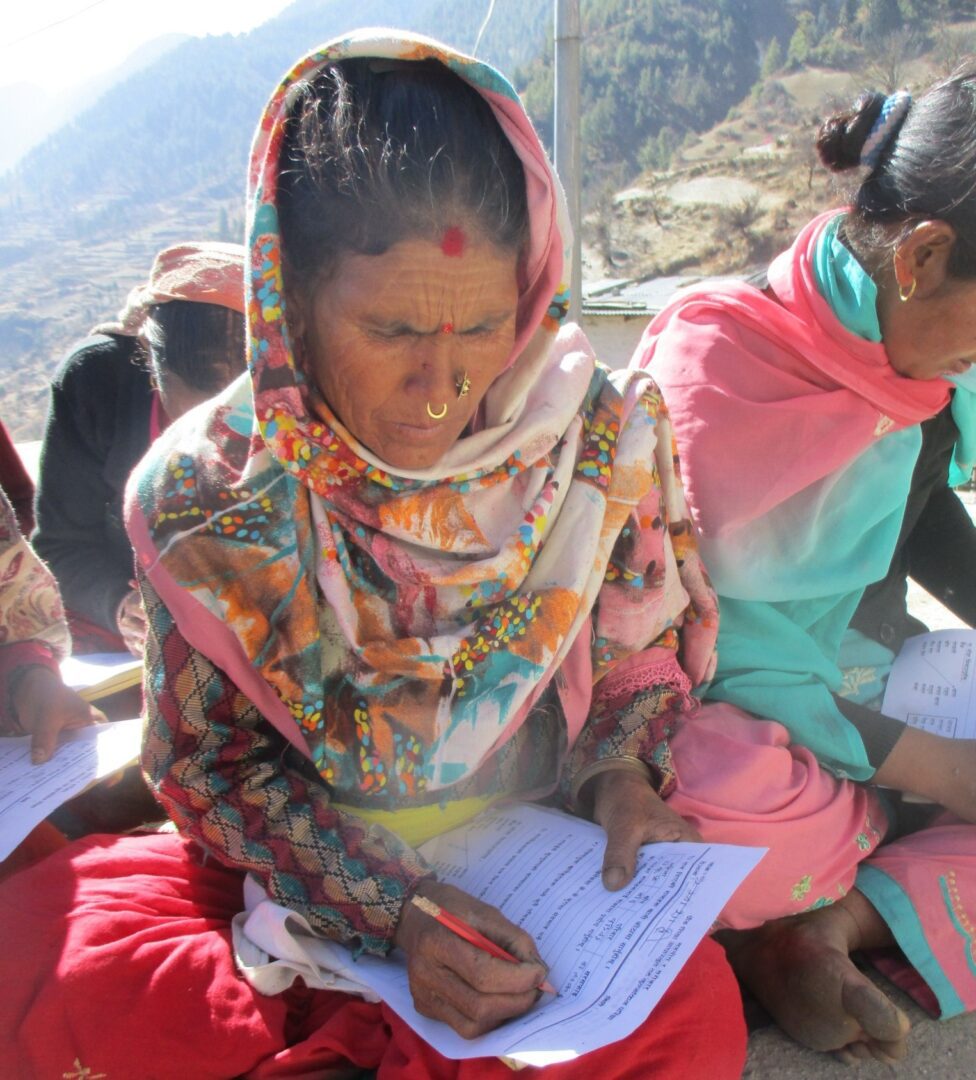 Non-formal education refers to teaching adults how to read, write, perform basic math, and do other life skills. Beginner classes lasts 6 months and advanced classes 12 months, with most classes meeting 6 days a week in the evening.
Not only do these classes take a lot of hard work, but also dedication on the part of the student and the teacher. In order to ensure people value the class, a minimal fee is paid which is fed back into the community through other H.E.L.P. programs.
Proverbs 1:7, "The fear of the LORD is the beginning of knowledge, but fools despise wisdom and instruction."
Something extremely unique about H.E.L.P. is that we publish all of our own literacy books. This allows us to create a book that is applicable to Nepalese and teaches people Christian stories and testimonials of successful students. Even other NGOs working in Nepal request copies of our literacy books.